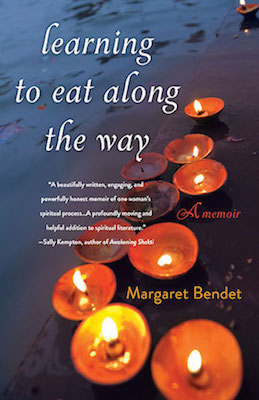 The story of a reporter who goes out
on assignment and never comes back
After interviewing an Indian holy man, Margaret Bendet follows him in pursuit of enlightenment—unconditional and unending joy—and winds up facing demons that were inside her all along. Living in an ashram wasn't at all what she'd expected.
"This may look like an ordinary place," I'd say to recent arrivals—though, come to think of it, with a giant goddess looking over my shoulder, just how ordinary could it possibly have appeared to these people? But the warning always seemed important: "The ashram isn't at all ordinary," I'd tell them. "You have just stepped into a cauldron of energy…"
Learning to Eat Along the Way is an honest and often surprising account of "turning within" from a woman who had to face down intense infatuation, anorexia, and bulimia.
---
---
Words of Praise
"Learning to Eat Along the Way is a beautifully written, engaging, and powerfully honest memoir of one woman's spiritual process. Margaret Bendet has shared a powerful personal story of her own awakening to the promise of Spirit, and then revealed how she worked through some of the deep psychological issues that can arise on the journey. A profoundly moving and helpful addition to contemporary spiritual literature." Sally Kempton, author of Meditation for the Love of It
and Awakening Shakti
"With a deft and tender touch, and with a fierce honesty, Margaret Bendet weaves a tale of life adventures, discoveries, and personal struggles. Learning to Eat Along the Way makes many valuable contributions, not the least of which is that it adds to the literature of personal encounters and experiences with traditions of Indian spirituality and practice. I really loved this book!" Paul Muller-Ortega, founder of Blue Throat Yoga
"A fascinating and honest depiction of one woman's reach toward enlightenment." Erica Bauermeister, author of The School of Essential Ingredients and Joy for Beginners
"This is a candid, insightful and courageous autobiographical narrative of Margaret Bendet's encompassing spiritual yearning and continuing process of awakening. This book will encourage, inspire, and give support to readers as they reflect on the meaning of their own stories." William K. Mahony, author of Exquisite Love
"The journey of self-discovery is every bit as perilous as a quest to foreign lands and fire-breathing monsters, and those readers exploring inward and those hesitant to try will find much to enjoy and learn in Margaret Bendet's 35-year spiritual and psychological progression. This memoir is smart, heartfelt, perceptive, and instructive, like a letter from an old friend." William Dietrich, author of The Barbed Crown
and Natural Grace

---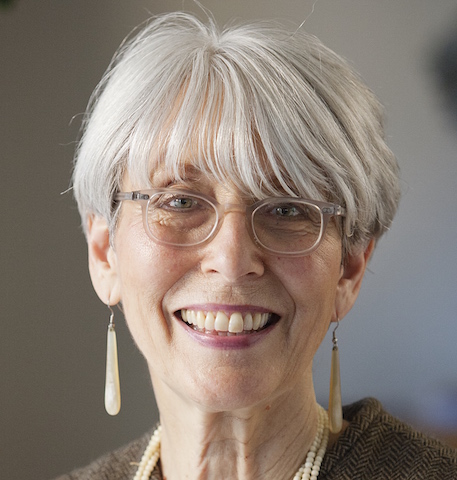 ---